Of all the changes I've made to sixty second shooter to make sixty second shooter Deluxe, which include more enemies, more powerups, and a special 'death blossom' at the end where you kill everything ... you know which one I think added the most fun?
Permadeath.
I was not expecting that. Usually I just find permadeath really frustrating. "All that time and investment LOST!" I cheated at Uplink. I gave up on Spelunky after being told to bring a key from the mines all the way to the frost levels. I'm mostly really digging FTL but part of me doesn't want to even boot it up again.
But lately I've noticed a crop of games that have permadeath where it doesn't bug me. And there's something else about these games, too.
My average Canabalt run is under a minute.
Ditto for Temple Run.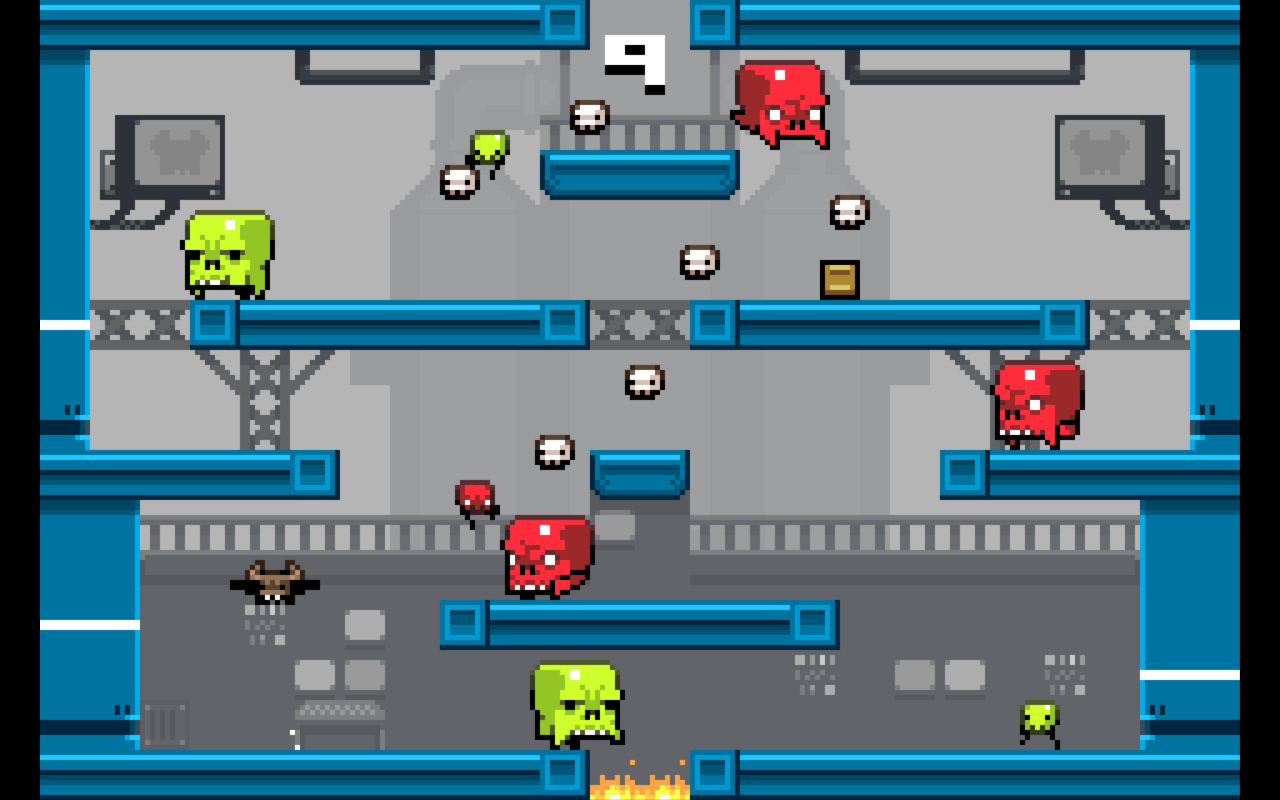 And let's not forget Super Crate Box.
So, yeah. I keep coming back to "shorter sessions!" If sixty second shooter was fun when a session took one-two minutes, how fun is it now that the average session is half or a quarter of that? Oh, so fun.
There are a few other additional benefits to the Permadeath - it increases the variance still more, and I'm a big subscriber to Richard Garfield's general 'randomness is awesome' philosophy. Also, when playing sixty second shooter, if I died early on I'd restart the game anyway. This just makes it take fewer steps. Finally, it increases the suspense and terror as you get near the end of the sixty seconds. "Will I make it all the way?"
So, in general, when making design choices, this kind of shows you can just keep on pushing it. It's been almost a year since I shipped the first version of sixty second shooter, and back then I couldn't imagine that making the session even shorter would have made it better. But apparently I should have. So, something to remember. If you make some change to your game (or your game makes some change to the genre) that makes it more fun, Try Pushing It: find some other way to do even more of the same good stuff.